You Weren't Alone If You Saw The Lady Gaga-Bradley Cooper Heat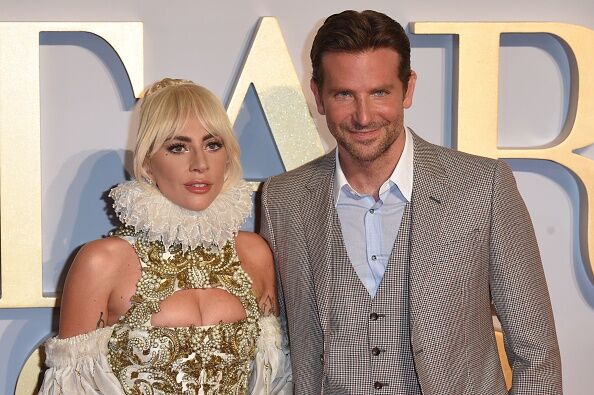 If you thought Lady Gaga and Bradley Cooper's Oscar performance of "Shallow" melted down the stage...you're not alone. Not only did the Twitterverse agree...but Spice Girl Mel B does, too. In fact, she was on "Good Morning Britain" to talk about the big show...and she admitted that the pair's rendition – especially the ending – made her "uncomfortable."
"See, I felt so uncomfortable for Bradley's girlfriend, oh my gosh," Mel offered.Piers Morgan agreed and noted, "It was the look of love, wasn't it?" The rest of the panel was on board, too. "I would like to think it was part of the whole performance," Mel mused. "Because there's a women's code and hopefully that's not... hopefully it's only professional." Was it? Depends whom you ask.
While some have said Cooper's baby mama Irina Shayk doesn't have any issues with Gaga (as "Irina was spotted giving Gaga a huge hug when she won the Oscar for Best Original Song, and heartily applauded their performance)...Britain's "Daily Mail" has some snaps from the Warner Bros Pictures Post-Oscar Party that appear to tell a different tale. Gaga and Cooper are SUPER close...while Irina sits alone just a few feet away.
Meanwhile...Gaga has to reporters exactly what Cooper said to her before their big performance Sunday night. "He said, 'One of the hardest things in life is to be brave enough to be yourself. I wish to everyone that is going to that celebration to feel a joy inside of them,'" she shared. "That's actually what Bradley said to me yesterday, right before we did our last rehearsal for this performance of Shallow. He said, 'Let's just drop a little bit of joy.' And I said, 'Okay.' And turns out, joy did a whole lot for me."
Source:People

Big Frank
Want to know more about Big Frank? Get his official bio, social pages & much more here.
Read more