Willie Nelson and George Strait Performed Together
This might make your jaw drop. WILLIE NELSON and GEORGE STRAIT had never performed together . . . until Saturday. They finally did it at the "Willie: Life & Songs of an American Outlaw" tribute show in Nashville.
To make up for lost time, they did a brand new song called "Sing One With Willie". They co-wrote it with a couple of songwriters and it'll be on George's upcoming album, "Honky Tonk Time Machine".
The stars came out to celebrate Willie Nelson this weekend at a special concert which was filmed and will air sometime this year on A&E. "Willie: Life & Songs of an American Outlaw," which took place at the Bridgestone Arena, featured performances by Willie himself, along with Chris Stapleton, Eric Church, George Strait, Kris Kristofferson and many more.
Highlights of the show included Stapleton opening the festivities with Johnny Bush's "Whiskey River," while Margo Price and Bobby Bare performed "Mamas Don't Let Your Babies Grow Up To Be Cowboys," Lyle Lovett and Asleep at the Wheel's Ray Benson performed "Shotgun Willie," Sturgill Simpson performed the unreleased Merle Haggard song "Red Headed Rounder," and Jason Isbell performed "Milk Cow Blues."
As for Willie, he collaborated with Kristofferson and Church for "Me and Bobby McGee," and with Sheryl Crow in "After The Fire Is Gone," and more. He also performed "Til I Gain Control Again" with Emmylou Harris and Rodney Crowell, and was joined by the entire lineup for "On the Road Again," "Will the Circle Be Unbroken," "I'll Fly Away" and "Roll Me Up and Smoke Me."
Source: Rolling Stone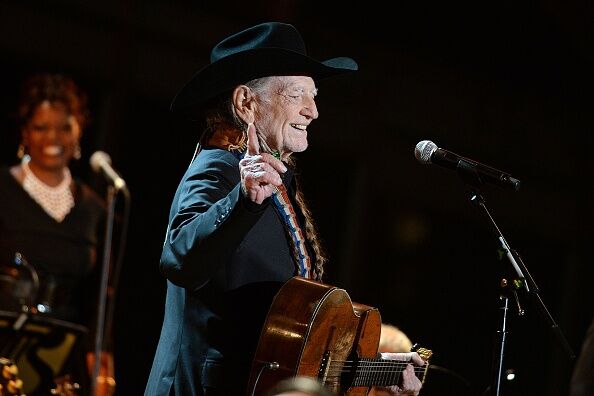 Big Frank
Want to know more about Big Frank? Get his official bio, social pages & much more here.
Read more